Attention: Singles…
Do You Need Clearer Direction For Your Lovelife?
Are you lost, frustrated, and tired of looking for a life partner?
Do you end up feeling hurt and used at the end?
Do you need guidance about this most important area of your life?
Do you also have these disturbing questions?
What prevents me from finding my One True Love?
Is there really just one person for me out there?
Can the woman make the first move?
Should I just wait on God to give me a spouse?
How will I know if this man (or woman) is really for me?
What will I do if no one is courting me?
What will I do if there are no potential spouses around?
Should I make a list of qualities I want in a spouse? Are my expectations too high?
Do you feel that your questions are unanswered and you feel like you're stuck in life?
Then this is the answer to your prayer…
This is what you've been waiting for—for a long, long time!
You're blessed because the answers are here…
This Seminar Has the Answers
You've Been Looking for… and Much More!
On May 30, bestselling author Rissa Singson-Kawpeng and In-Demand Speaker Velden Lim will be giving the exciting seminar titled, How To Find Your One True Love.  They'll give guidance, wisdom, and clarity to one of the most complicated, sensitive, perplexing areas of life.
If you will attend this seminar, this is what will happen to you: From being directionless and without purpose, you'll go home after the Seminar thrilled and blown away by the fact that you're now armed with a specific plan of action about what to do with your lovelife.
Get Ready To Bless Your Lovelife…
What will you gain from the How To Find Your One True Love Seminar?
You'll learn the Powerful Steps on how you can attract your Lifetime Partner. You have never heard them presented in this way. They will shock you—how practical, doable they are! After you learn them, you'll tell yourself, "Why didn't anyone tell me these things before? Then I wouldn't be where I am now!"
You'll discover the myths that have created havoc in your personal life and previous relationships. These crazy myths rule the romantic world—and you'll learn how to be free from them.
You'll learn how to discern God's will for your state of life.
You'll learn the keys of discernment needed for all the really big decisions of life—even those not connected to the decision of remaining single or getting married—but all major choices of life.
You'll discern the internal blocks that have kept you stuck in your love life—why you're still unmarried now.
Warning: This Seminar Will Shock You
You'll learn stuff in this seminar that will contradict almost everything you've heard so far about attraction, finding love, romance, courtship, engagement, and preparing for marriage.
Can I be blunt? Here's one major, MAJOR, reason why you're NOT married yet… even after years of waiting and waiting and waiting…
You've got wrong beliefs.
So wrong, they're way out of the solar system.

So to help you find your lifetime partner, Rissa and Velden will, in this Seminar, smash (destroy, demolish, crash, obliterate) all your wrong beliefs to the rocks. These will include…
Crazy beliefs that you've gotten from religious leaders. (Yep, them too.)
Insane beliefs that you've inherited from friends or family.
Nutty beliefs that you've gotten from media. (That's obvious.)
If you're ready to change your life, change your beliefs, (and possibly change your status!), and have the guts to do it, then I dare you, go ahead…

Relationship experts Rissa Singson-Kawpeng and Velden Lim will answer your questions head-on.  Taking this seminar will liberate you from all the wrong beliefs and behaviors that have prevented you from finding your One True Love.
About The Speakers: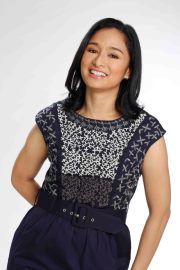 Rissa Singson-Kawpeng is the bestselling author of two wildly popular books,Confessions of an Impatient Bride and Discover Your Inner Beauty Queen. She is also the editor-in-chief of 8 bestselling publications of Shepherds Voice,includingKerygma magazine, the widest read Catholic inspirational magazine in the country today. Rissa is also a highly in-demand speaker and retreat master.
Velden Lim is a terrific speaker, known for his humor and the powerful impact he has on any audience.  Velden is the Feast Builder of Bicutan, helping a thousand young people to follow God.  He has a Masters in Theology from the Ateneo.   One of his passions is helping single people find God's best for their lives.
Your Investment for Your Future
In the past, we charged P5,000.00 per person for the How to Find Your One True Love Seminar in Manila, Australia, Dubai, and Indonesia.   
But we want to serve as many singles as possible. To help more singles avail of this life-changing seminar, we offer the seminar at the give-away price of P997 ONLY, as long as you purchase before May 30.  After that, prices go up.
That's not all.  Come with a person of the opposite gender — could be a sibling, cousin, officemate, or friend — and BOTH of you get 10% OFF the ticket price.

VIP Seats Available

You can also avail of VIP Tickets--and we'll reserve front seats for you, so you can listen to the material with total focus. If you get a VIP Ticket, you also get a free autographed copy of my book, How To Find Your One True Love, Book 2.
VIP Ticket is P1975 only.

To join my How To Find Your One True Love Seminar and bless your lovelife, please click here the link below:

Yes, I Want To Get Clearer Direction For My Life;
I Want To Join The One True Love Seminar
NOTE: You can also email Meann at beaconlightevents+seminar@gmail.com or you can call Aps at Tel. at 585-6577 or 0917-8533693 (Please tell her if you want a VIP or Regular Ticket.)
Hurry before you run out of time and seats!


May your dreams come true,

Bo Sanchez

PS. Stop Delaying!  It's Time To Learn About This Most Important Area Of Your Life.  To join this revolutionary seminar, click the link below:

Yes, I Want To Get Clearer Direction For My Life;
I Want To Join The One True Love Seminar
NOTE: You can also email Meann at beaconlightevents+seminar@gmail.com or you can call Aps at Tel. at 585-6577 or 0917-8533693 (Please tell her if you want a VIP or Regular Ticket.)